You may be asking yourself, why should I use Simply Clean? What makes their steam cleaning system different than other carpet cleaners? We'll sum it up in one word: Service. Carpet manufacturers only recommend one type of carpet cleaning and that is deep steam cleaning, or hot water extraction. They prefer this method because it actually pulls the dirt out of your carpet rather than just spreading it around. In fact carpet manufacturers are so serious about it, now you can actually void your warranty if you don't have it cleaned according to their standards.

At Simply Clean, customer satisfaction is our only goal. We strive to earn your business time and time again. Call today for a FREE estimate.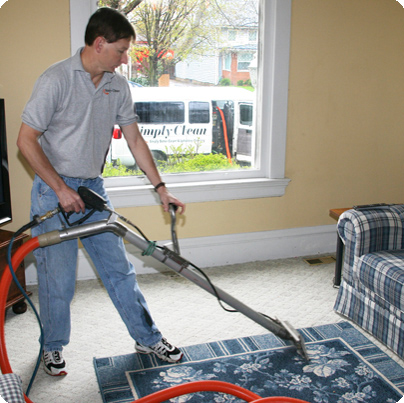 Click Here For FREE Estimates!